We build websites to suit the needs of small businesses and organizations. Our sites are built on the Wordress content management system (CMS). WordPress sites are readily tailored and easily accessible to business owners and site managers. See our portfolio of sites.
High Peaks Media websites are search-engine optimized (SEO) and include security plugins, automated off-site backup, Google Analytics, contact forms, blog capacity, etc.- see services.
All websites are responsive for viewing on mobile phone and tablets – see testing for responsive site design.
WordPress themes provide the distinctive flavors and styles of different sites. Our sites are based on themes such as Weaver Xtreme, Divi, Enfold, Impreza, and Be Theme.
Related Links
Website Components
Posts on WordPress and Website Design
What Makes a Website Aesthetically Pleasing?
"When people rate a site as aesthetically pleasing they are responding to two main factors: that it is orderly, and that it is just a little bit unique: Lavie & Tractinsky, ...
Calls to Action in WordPress Website Headers, 2015 Theme Review
Calls to Action (CTAs) in the Header regions of Wordpress themes are reminders to customers to act: "Do This Now!". This post is a review of contemporary Wordpress themes that offer ...
How to Backup Your WordPress Site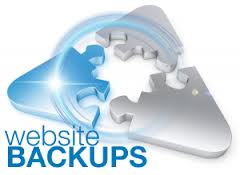 NOTE: Please see the more current post, Using Updraft Plus to Backup Wordpress Websites; this post is now out of date. I use several plugins to backup Wordpress sites: WP DB ...
Outsourcing Tips, from James Wedmore James Wedmore has created a brilliant 5-video You Tube series, outlining the basics of outsourcing. Here's the first (the others should pre-load): What to outsource? What bogs you down. What you should be ...
How to Check for Unsecured Content on Secured Sites
A variety of resources are available to check for unsecured (insecure) content on a site with SSL installed. WhyNoPadlock provides a good summary for issues on specific pages. The Jitbit SSL check ...
20 Steps to Increase the Speed of Your Website
UPDATED on March 5, 2017 (originally published on Jan 7, 2016) A fast website is critical to visitor retention, as is reported in dozens of posts on this topic. This post ...
What Plugins are Currently Active on This Site?
Here is a list of plugins currently active on this site. The list is generated with the WP List Plugins plugin for Wordpress.
How to Create a Membership Directory on Your Website
The membership directory described below was created for a small organization, so that members could share contact information. Here were some of the concerns and methods. Directory Access First, the directory must be visible ...
The FAQ Page on Your Website and Why You Should Have One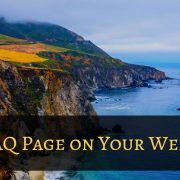 The FAQ Page on Your Website and Why You Should Have One
How to Order WordPress Posts by Upcoming Date in a Calendar Event Feed
Wordpress posts can be used in a calendar event feed, but they must be ordered so that events are posted by order of upcoming date (next event posted first), and ...