We build websites to suit the needs of small businesses and organizations. Our sites are built on the Wordress content management system (CMS). WordPress sites are readily tailored and easily accessible to business owners and site managers. See our portfolio of sites.
High Peaks Media websites are search-engine optimized (SEO) and include security plugins, automated off-site backup, Google Analytics, contact forms, blog capacity, etc.- see services.
All websites are responsive for viewing on mobile phone and tablets – see testing for responsive site design.
WordPress themes provide the distinctive flavors and styles of different sites. Our sites are based on themes such as Weaver Xtreme, Divi, Enfold, Impreza, and Be Theme.
Related Links
Website Components
Posts on WordPress and Website Design
Site Migration and SSL Certificate Install Notes on WordPress Installations
Site migration (cloning) and installation of an SSL Certificate on a Wordpress install both require database modifications of URLs. Plugins make migration of a site to a new domain relatively easy. Recently, I have ...
How to Backup Your WordPress Site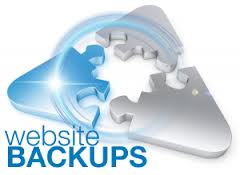 NOTE: Please see the more current post, Using Updraft Plus to Backup Wordpress Websites; this post is now out of date. I use several plugins to backup Wordpress sites: WP DB ...
Add Voice Messaging to your Website Using SpeakPipe
Now customers can leave you a voicemail, using SpeakPipe. A free account gives you up to 20 messages per month and a maximum message length of 90 seconds. The recording ...
My Favorite Image Gallery Plugins
Image gallery plugins with lightbox (slideshow) options can be hard to select.Some options for the native Wordpress gallery are presented below. Two favored Wordpress image gallery plugins are: Nextgen / Nextgen Pro ...
20 Steps to Increase the Speed of Your Website
UPDATED on March 5, 2017 (originally published on Jan 7, 2016) A fast website is critical to visitor retention, as is reported in dozens of posts on this topic. This post ...
Testing Mobile and Responsive Website Design
As of January 2017, mobile website views are surpassing views on desktops and tablets. Mobile prioritization is more important than ever. Device simulators are of two types. Responsive Simulators show how your website adjusts ...
How to Create a Membership Directory on Your Website
The membership directory described below was created for a small organization, so that members could share contact information. Here were some of the concerns and methods. Directory Access First, the directory must be visible ...
Buttons for Your Website
My favored 'button generators' these days are J Shortcodes and Forget About Shortcode Buttons. J Shortcodes buttons are generated by shortcode specifications, which give a fair bit of control over the resulting ...
How to Check for Unsecured Content on Secured Sites
A variety of resources are available to check for unsecured (insecure) content on a site with SSL installed. WhyNoPadlock provides a good summary for issues on specific pages. The Jitbit SSL check ...
Managing your WordPress Website in 2019
There was a time, when websites were static and more stable, and the internet was safer and more forgiving. That time is over! Websites are now built on dynamic and ...