We build websites to suit the needs of small businesses and organizations. Our sites are built on the Wordress content management system (CMS). WordPress sites are readily tailored and easily accessible to business owners and site managers. See our portfolio of sites.
High Peaks Media websites are search-engine optimized (SEO) and include security plugins, automated off-site backup, Google Analytics, contact forms, blog capacity, etc.- see services.
All websites are responsive for viewing on mobile phone and tablets – see testing for responsive site design.
WordPress themes provide the distinctive flavors and styles of different sites. Our sites are based on themes such as Weaver Xtreme, Divi, Enfold, Impreza, and Be Theme.
Related Links
Website Components
Posts on WordPress and Website Design
How to Backup Your WordPress Site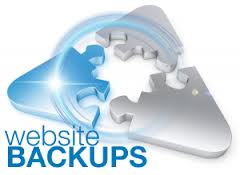 NOTE: Please see the more current post, Using Updraft Plus to Backup Wordpress Websites; this post is now out of date. I use several plugins to backup Wordpress sites: WP DB ...
How to Migrate a WordPress Website to a New Server (Same or New Domain)
Migrate using a Migration Plugin You can use the following procedure to migrate a Wordpress website to a new server or a new domain (on the same or another server). In ...
How to Create a Membership Directory on Your Website
The membership directory described below was created for a small organization, so that members could share contact information. Here were some of the concerns and methods. Directory Access First, the directory must be visible ...
Health and Wellness Check for Your Website
Websites require periodic maintenance and review. First, is your website functioning properly? If you are a client, I take care of basic maintenance functions, such as updates to the Wordpress core, ...
Jazzy Forms, an Online Form Generator Plugin
The Jazzy Forms Wordpress plugin will create an online interface to send an email to a specific person, or will generate a simple calculation from inputted parameters. For example, the Jazzy ...
Calls to Action in WordPress Website Headers, 2015 Theme Review
Calls to Action (CTAs) in the Header regions of Wordpress themes are reminders to customers to act: "Do This Now!". This post is a review of contemporary Wordpress themes that offer ...
Weaver II Pro WordPress Theme – Complete Customization, and Affordable Too!
I love the free Weaver II Wordpress theme, and I love Weaver II Pro even more. Why? Because of the dozens of options for customization, great forums and tech support, ...
Password Protect a Page or a Post on your WordPress Site
Wordpress has a built-in password-protect feature on every post and page. In the Publish options (upper right), select Visibility > Edit > Password protected, and voila, it's done! Some useful plugins ...
Video and Audio Player Plugins for Streaming Amazon S3 Content
This post highlights some plugins (mostly premium) currently available for streaming audio and video content stored on Amazon S3 servers. Amazon S3 provides robust and economic cloud storage for audio and ...
Buttons for Your Website
My favored 'button generators' these days are J Shortcodes and Forget About Shortcode Buttons. J Shortcodes buttons are generated by shortcode specifications, which give a fair bit of control over the resulting ...